We Help You Breathe Easier After A Fire In West Monroe
8/7/2022 (Permalink)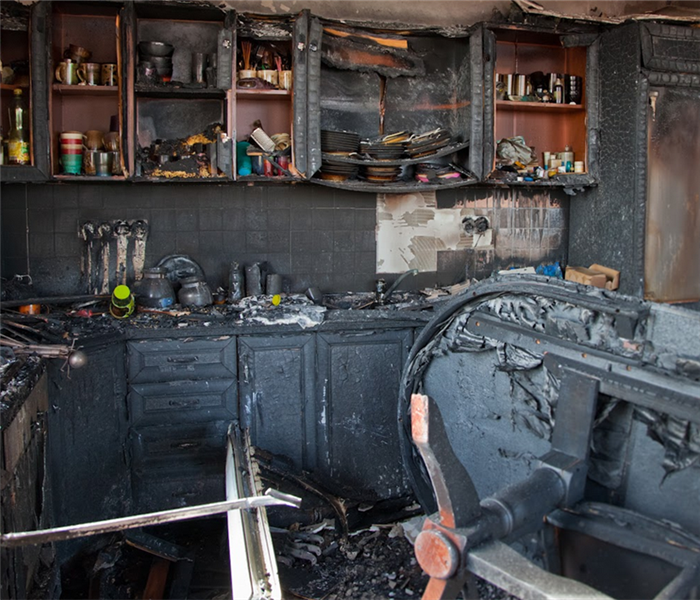 When your home is facing a fire damage urgency, team SERVPRO can help. Contact us right away for effective services. We are standing by 24/7.
Are Thermal Foggers the Choice for Fire Odors in West Monroe?
While most homeowners would not consider odors after a fire loss incident in their West Monroe home to be the most challenging effects, once many of the areas have gotten cleaned and restored, a lingering odor can make comfortable living impossible. While there are many options for deodorization after a fire loss incident, our thermal fogging machines are a popular choice for many reasons. As typical of a choice as these options might be, they are not the only option available to our SERVPRO team.
With the multiple layers of fire damage present in West Monroe homes following a loss incident, aspects like harsh odors often get pushed to the side to address more pressing concerns like structural damages, soot residues, and other air quality concerns. Permeation is one of the hardest aspects of odor removal to address because smoke can get trapped in cooling structural elements and construction materials during extinguishment.
One of the advantages of choosing thermal fogging is that these units are portable, allowing our SERVPRO team to provide the appropriate levels of concentrated deodorizing agents to the areas that need them without a taxing set up and moving procedure. We can start with the highest concentration of deodorizing fog in the origin points of the fire and in areas where the combustion was the most extreme, and work out using less and less of the odor removing solution after fire damage.
Because of its gaseous delivery system, permeation can occur again without needing to replicate the temperatures that widened the pores of the damaged materials and contents of the home. This fog can penetrate damaged elements and neutralize even trapped smoke odors on contact, becoming a permanent solution to the threat.
While odors are rarely the most hazardous effect of a fire loss incident, they are an essential hurdle to overcome in returning a property to preloss condition. We have many options for deodorization, and our SERVPRO of Monroe / West Monroe can use thermal fogging to help you breathe easier after a fire. Give us a call today at (318) 345-5121.